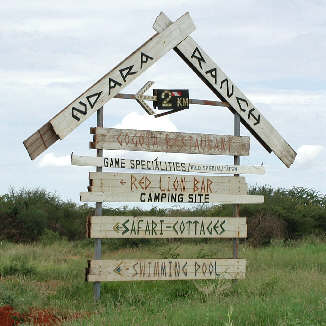 Just off the Mombasa - Nairobi Road near Voi lies one of the exotic Safari Lodges in Kenya surrounded by the scenic Taita and Sagalla Hills.
The Ndara Ranch Safari Lodge established ten years ago nestles in the foot hills providing a scenic view of the ranges on one side and the rolling Nyika Plateau on the other presenting a variety of landscape difficult to get elsewhere.
From the cottages hugging the undulating hills, residents can hike kilometeres to the hilltops for unhindered view of the masterly creations of Nature which for centuries have continued to awe visitors and residents alike.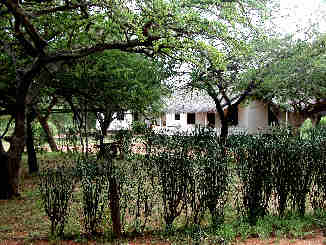 The hills are also home to hundreds of birds species which feed on the nectar and seeds of the wide variety of pre-historic tropical in the family of phycuts some of which may be the last remaining species in the world.

The lodge borders the world famous Tsavo national park and apart from having the chance of organised game drivers into the park, all you need to do to enjoy the Bird watchers paradise is to sit out of your verandah window and see the fatherly wonders of Tsavo.

Inspite of its rugged location which gives it the Wild West cavalier feeling for thosewho venture, the Ndara Safari Lodge is comfortable with Self Contained twin-bed systems with hot water baths.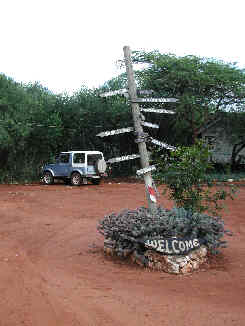 The Verandahs are so placed that the face the hills and to watch the sun set over craggy tops is to experience a ritual only explainable in musical terms.

The meals are spread out to accomodate the plates of all and Sundry with an ala Carte Restaurtant which serves continental and vegetarian dishes all year around.

After hot and dry day out in the Savannah watching game what is more refreshing than to sit at the well stocked Red Lion Bar or Gogota Restaurant and exchange wild experience with fellow visitors.

For those who do not savour the bush rides, you can rest at the Lodge swimming pool with a drink and a book and what better way spend a Holyday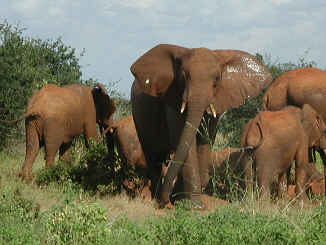 Contact by:
NDARA RANCH SAFARI LODGE
David A. Omwandiki
P. O. Box 3, Voi, Kenya,
Phone: 0147 - 30463 / 30207, Fax: 0147 - 30207